EEA10
Crossing Points
13/08/10 – 14/09/10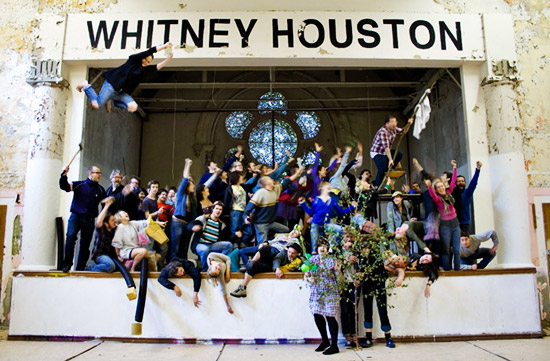 More EEA10 pictures
Paricipants
Dave Adry NL
Joanna Aldoori UK
Niels Bekkema NL
Simon Boase UK
Kitty Bons NL
Astrid Bossuyt BE
Hannah Carpenter UK
Caetano Carvalho BR
Sandra Christensen DK
Zahra Davidson UK
Rose Dimiioniatis NL
Robin Ducro NL
Elise Geers BE
Maria Gondek DK
Hailey Gooch CA
Christine Gore UK
Elisa Grasso UK
Linn Hallström SE
Nikola Hartl DE
Lukas Hoffmann DE
Haley Hunt-Brondwin CA
Konstanze Klecha DE
Anna Krieps LU
Joan Kuhlman NL
Aaron McLaughlin IR/UK
Elizabeth Minns UK
Rozemarijn Oosthoek NL
Daniel Overbeek NL
Jaakko Pallasvuo FI
Marja Patrikainen FI
Lee Perillo US
Esper Postma NL
Julia Retz BR
Rosanne Ruytenburg NL
Joshua Sassmannshausen DE
Adam Stockwell UK
Ayumi Suzuki JP
Hilde Timmer NL
Niels van Bunningen FR/NL
Nora van den Berg NL
Lena van der Wal NL
An Vandermeulen BE
Laura Wiedijk NL
Advisors
Harry Heyink (NL)
Anton Astrom (SE)
Erik Alkema (NL)
Tobias Karlsson (SE)
Jan Robert Leegte (NL)
Roderick Packe (GB)
Aldo Kroese (NL)
Peter Huba (SK)
Frank Lisse (NL)
Constant Dullaart (NL)
Avi Krispin (IL)
Aaf van Essen (NL)
Petra Söön (SE/IT)
Ilse van Rijn (NL)
Guest Teachers & Guests
Bernd Trasberger (DE)
Zoro Feigl (AU/NL)
Evelyn Austin (UK/NL)
Hans Kuiper (NL)
Cor Groenenberg (NL)
Moniek Baars (NL)
Simone de Boer (NL)
Staff
Floris Bovée (NL)
Bonno van Doorn (NL)
Niels Albers (NL)
Judith Vogt (DE)
Inge Meijer (NL)
Maarten Rots (NL)
Dieter Effenberg (DE)
Organisation
Harry Heyink (NL) Dir. Art-Education
Gerd Ohligschläger (DE) Dir. Bussiness
Academies
ArtEZ Arnhem Academy of Visual Arts
ArtEZ Enschede Academy of Visual Arts
ArtEZ Zwolle Academy of Visual Arts
CalArts, California Institute of the Arts, Los Angeles
Emily Carr University of Art + Design, Vancouver
Gerrit Rietveld Academy, Amsterdam.
HFBK, Hochschule für bildende Künste Hamburg
KUVA Finnish Academy of Fine Arts, Helsinki
Leeds Metropolitan University, School of Contemporary Art & Grafic Design
Minerva Art Academy Groningen
RITS Hogeschool voor Film en Theater Brussel
School of Art Glasgow
Sint-Lucas Antwerpen College of Art and Design
Sint-Lukas Brussels University College of Art and Design
Opening
Participants of the EEA09 under advisory from Avi Krispin
Exhibition 'CROSSING POINTS'
Saturday 11/09/10 15:00 hr. – 18:00 hr.
Sunday 12/09/10 10:00 hr. – 17:00 hr.
Projects
Comfort zone.
Discussion Group 'UTOPIA'
Portrait Gallery
Wunderkammer
Chain Movie
Live One Minute
Let's talk about art, baby
How to use tools
60 seconds' Video Festival
Audio & Video Media-Lap course
'Water' Workshop
'I'm the robot' Workshop
Sound-Object for the City of Beelitz, Workshop
Dance Project, Workshop
Gallery Tour Berlin
Vice Versa, Mini EEA, Workshop
EEA10 Forest
EEA10 DVD production
The EEA10 Secret Room
Opening of the exhibition
Final Exhibition
EEA10 Lectures
Anton Astrom (SE)
Erik Alkema (NL)
Tobias Karlsson (SE)
Jan Robert Leegte (NL)
Roderick Packe (GB)
Aldo Kroese (NL)
Bonno van Doorn (NL)
Peter Huba (SK)
Frank Lisse (NL)
Judith Vogt (DE)
Floris Bovée (NL)
Niels Albers (NL)
Avi Krispin (IL)
Aaf van Essen (NL)
Ilse van Rijn (NL)
Maarten Rots (NL)
Excursions
Beelitz-Heilstätten Tour, Irene Krause (DE) & Gerd Ohligschläger (DE)
Art-Gallery-Tour Berlin, Bernd Trasberger (DE)
Evening program, (next to the lectures)
Computer, Audio & Video, Floris Bovée (NL)
Final Cut & Premiere Editing, Floris Bovée (NL)
BBQ evening, Maarten Rots, Inge Meijer, Niels Albers & Harry Heyink (NL)
Paricipants Film evenings, 'HORROR', ROAD MOVIES'
EEA10-Quize evening, Erik Alkema & Avi Krispin
Live one Minute, Erik Alkema
Evening/Party, 'LET'S DANCE' all participants
End-party, "FINAL CIRCULE" all participants.
CDE, Campfire Discussions Evenings, all participants
EEA10 DVD production
Floris Bovée, DVD-Design
Anthon Astrom & Fabian Wegmüller, Programming
Harry Heyink, Production
EEA10 Graphic Design
Wouter van der Sluijs (NL) Openings Flyer / card & EEA House-style
Public Relation
Consept, 'European Exchange Academy 2010, 'CROSSING POINTS'Cd-rom foto archief EEA03, EEA04, EEA05, EEA06, EEA07, EEA08, EEA09
DVD, EEA03, EEA04, EEA05, EEA06, EEA07, EEA08, EEA09.
Fliker photogallery EEA account.
EEA website information update
Flyer, 'CROSSING POINTS', 1200 copies
Flyer, digitaal, 'CROSSING POINTS'
Reader, 'The Beelitz-Heilstätten Story' oplage 150
1st Press meeting, 19-08-'10
Reader, 'European Exchange Academy 2010, 'CROSSING POINTS'
Invitation opening, sent by post, 'CROSSING POINTS', 500 copies
Digital invitation, opening, 'CROSSING POINTS' 3500 email-addresses
Beelitz-Church-Market, Artwork presentation,
Poster, CROSSING POINTS' 35 copies.
2nd Press meeting, 09-09-'10
Round-Tour EEA10 and building, Sponsors
Program & route discription, CROSSING POINTS' 230 copies
Opening, 'CROSSING POINTS', 11-09-'10.
Round-Tours CROSSING POINTS'
EEA2010 Thanks-cart, 100 copies.
Article
'Experiment en vrijheid in isolatie' Simone de Boer, Nov. 2010 Nijmegen
Press
Beelitzer Nachrichten Aug 2010. European Exchange Academy 2010 'Crossing Points' in Beelitz-Heilstätten.
Märkische Allgemeine Zeitung, 'Neue Köpfe in der alten Klinik, 24 Aug. 2010
Märkische Allgemeine Zeitung, 'Im einem Taxi'
Potsdamer Landkurier, 'Wann heben Sie ab, die Künstler' 31 Aug. 2010
Potsdamer Neueste Nachrichten, 'Das soll eine Einladung sein …! 1 Sept. 2010.
Beelitzer Nachrichten 22 September 2010, Mini EEA.
Inspector Casino's Detective Show, Kunst auf die Radio, Sept. 2010 Berlin
With financial and technical support by
Ambasade van het Koninkrijk der Nederlanden, Berlijn
Kulturförderung Potsdam-Mittelmark.
Stadt Beelitz
VSB Fonds
Stichting EEA Beelitz
Gerrit Rietveld Academie Amsterdam
PEG Projektentwicklungsgesellschaft Beelitz-Heilstätten GbR
STRUIK Foods
Kliniken Beelitz GmbH
FOKUS
Spargelhof Beelitz GmbH.
Beelitzer Verkehrs- und Sevicegesellschaft GmbH.
Fam. Torsten Schmitz.
ArtEZ Arnhem Academy of Visual Arts
ArtEZ Enschede Academy of Visual Arts
ArtEZ Zwolle Academy of Visual Arts
CalArts, California Institute of the Arts, Los Angeles
Emily Carr University of Art + Design, Vancouver
Gerrit Rietveld Academy, Amsterdam.
HFBK, Hochschule für bildende Künste Hamburg
KUVA Finnish Academy of Fine Arts, Helsinki
Leeds Metropolitan University, School of Contemporary Art & Grafic Design
Minerva Art Academy Groningen
RITS Hogeschool voor Film en Theater Brussel
School of Art Glasgow
Sint-Lucas Antwerpen College of Art and Design
Sint-Lukas Brussels University College of Art and Design